When you want to be able to show your husband how much he means to you, there's probably no better way to do it than by throwing him a surprise birthday party. You see them all the time on TV, and yet the one you love will have never expected you to do it. So, how do you get it done?
Pick the Right Time to Surprise Your Husband
Planning a surprise birthday party is a tricky business, and choosing the right time to throw it is perhaps the most important decision. If you want to catch him off guard, then choose a time when he's busy and in need of a little break from work. That way he'll have largely forgotten about his birthday, and will be overjoyed about the surprise you've sprung on him.
To make your loved one's birthday surprise even better, see our guide to thoughtful gift selection.
Hire an Event Planner so That Everything Runs Smooth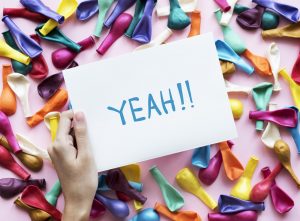 Event planners are often associated with weddings and Christmas parties, but that's changing. More and more people are hiring planners to help throw surprise birthday parties because they help everything run smoothly in the run-up to the big day.
Often you'll be organising things at the last minute and rushing around, which means you don't get to enjoy the surprise as much as you should. The problem with this is that you won't see the fruits of your labour until it's all over. If you want to be able to sit back and enjoy things, then hiring an expert like Kevin Rowe Events is a great way to go about it. It'll also ensure you don't have to try to too hard to hide the surprise from a certain someone!
Choose a Theme That's Sure to Be Memorable
Themed parties are a great way to create memories that will last a lifetime, so why not put some extra thought into what you want yours to be. That way you'll be able to look back on the photos in years to come with smiles on your faces.
Choose something he's always wanted to do, and then hand him his outfit in front of everyone once the surprise has been sprung. Ideal if you want to see the one you love happier than you have in months! Just make sure to give the planner his sizes as accurately as you can so there are no last-minute hitches.
Pick Up Pre-Made Party Foods to Save Time in the Kitchen
Pre-made food is so much tastier than it was just a few years ago. Sandwiches, sausage rolls, and a whole selection of finger food would be ideal for picking at if you want the kind of party where everyone's free to mingle and circulate around the room.
The great thing about pre-made options is that you can host your party at home if you want to, or you can easily move things to a venue down the road. It's more casual than a big sit-down meal, and it's a really relaxing way to allow all of your guests to mix. Ideal if you want to create a relaxing and sociable atmosphere that will last long into the night.
Choose a Modest Venue like the Local Pub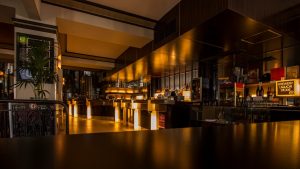 With surprise parties, the venue isn't always a case of bigger is better. If you can throw a party in your home or the local pub just round the corner, then do it.
The great thing about this is that it's not the venue that's the most memorable thing — it's the surprise itself. If you want to ensure that it's a truly great night, then invite as many of his friends as possible to come to a place he goes to regularly. That way you'll be able to bring everyone together to do something he loves.
See our post on how a chauffeur service can elevate your event as well.
Ask Your Friends to Help Out on the Day
Last but not least, don't forget that your friends may just prove to be your secret weapon when you're trying to surprise your other half. Whilst your event planner will be invaluable for the big ideas and fine details that often get missed, it's your army of friends who will help move everything around.
Get half a dozen of them to turn up an hour early if you can, and ask them to help lay things out and get everyone else into position as they arrive. Finally, you'll need a trusted friend to get him from work to the venue on time—and crucially not too early!
If you can do all of that, then you'll be able to throw a party which will live long in the memory. And you never know, if you end up putting on an amazing party you might just get thrown an even better one for your birthday! What could be better than that?