Kitchens, traditionally seen as functional corners for culinary tasks, have evolved to become the heart and soul of a home. Today, they mirror societal shifts, technological advancements, and our ever-changing aesthetic tastes. More than just spaces for cooking, modern kitchens are gathering spots, storytelling venues, and a canvas of homeowners' style.
At the forefront of this evolution is the rise of custom modern kitchens. These are not just about contemporary designs or high-tech gadgets; they're a reflection of individuality and personal touch in our fast-paced world.
Smart Kitchen Technologies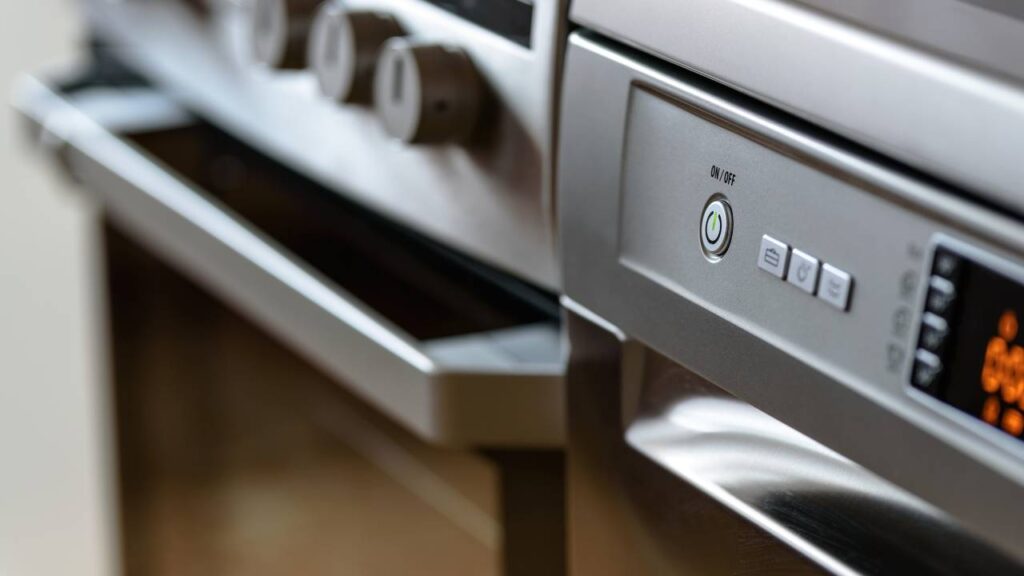 The modern era has ushered in an age of technological marvels that extend well beyond our workstations and living rooms, making a definitive imprint on our kitchens. However, while embracing this wave of innovation, the importance of classic kitchen design essentials cannot be overlooked. These foundational elements provide the backdrop against which new technologies shine, ensuring that functionality and aesthetics go hand in hand.
One of the standout features that come to mind is the smart refrigerator. It's not just a storage space for food anymore. With integrated touchscreens, these refrigerators can suggest recipes based on the contents inside, manage grocery lists, and even notify you when perishables are nearing their expiration. Some are even equipped with cameras, allowing homeowners to peer inside from their smartphones, a particularly handy feature when one is out grocery shopping.
Then there's the realm of smart ovens and cooktops. These aren't just about setting timers anymore. Imagine an oven that can be preheated using voice commands, or a cooktop that automatically adjusts its temperature based on the recipe you're following. Some ovens even boast integrated cameras, enabling you to watch your meal cook in real-time from your phone, ensuring that roast is cooked to perfection without even opening the door.
But it doesn't stop there. Smart dishwashers have also entered the scene, with features that detect the type and amount of dirt on dishes, adjusting their cycles accordingly for optimum cleaning. They can also assess any potential issues or malfunctions, sending alerts to homeowners before they become a major problem.
Lastly, the integration of voice assistants and smart speakers, like Alexa or Google Assistant, into the kitchen space has transformed the cooking experience. Need a recipe suggestion? Just ask. Want to set multiple timers for different dishes? Done with a simple voice command. From playing your favourite cooking tunes to assisting with measurement conversions, these devices have become the sous chefs of the modern age.
Seamless Design and Open Concepts
The architectural and interior design worlds have witnessed a notable shift when it comes to kitchen layouts. This change is deeply rooted in our changing lifestyles and the emphasis on community, interaction, and shared spaces. As homes have moved away from compartmentalisation, so too have our kitchens.
Historically, kitchens were often designed to be separate, relegated spaces, primarily for cooking. They were places where the chef – be it a professional in grand houses or a family member in modest homes – would work away from the prying eyes of guests. In some instances, especially when dealing with old homes, homeowners faced the dangers of renovating an old house, such as uncovering outdated electrical work or hidden structural issues when attempting to open up their kitchen spaces. Yet, with careful planning and consideration, these challenges can be managed.
Regarding trends, one of the most predominant design styles is the open kitchen layout. This design approach prioritises the blending of the kitchen with adjacent spaces, particularly dining and living areas. It's not just about aesthetics, though; it's also about creating a flow of energy, light, and communication. As cooking has become more collaborative and social, these open concepts ensure that the person preparing a meal can remain engaged with family members in the living room or guests around the dining table.
This transition towards open layouts also mirrors a change in our perception of space. With urbanisation and the rise of apartment living, many homeowners are contending with limited square footage. Open concepts allow for a more expansive feel, as rooms merge seamlessly, making spaces appear larger and more breathable.
Furthermore, these open kitchens have given rise to multi-functional kitchen islands. Not just a preparation area, these islands often double as breakfast bars, serving stations, and even makeshift workstations. It becomes a hub, a central point where multiple activities converge – from morning coffee routines to late-night work sessions.
Material Matters: Sustainable Choices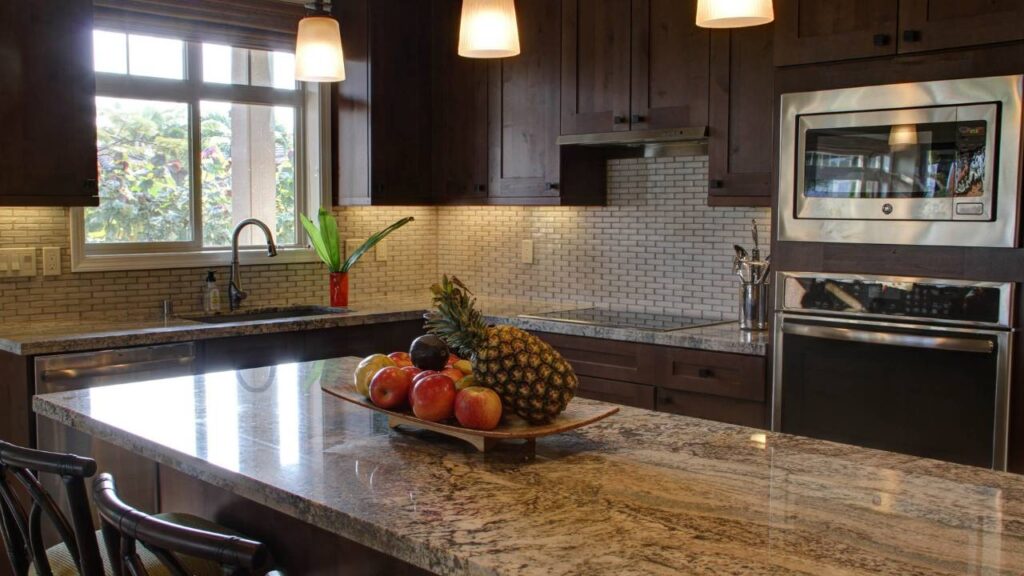 The global emphasis on sustainability and eco-friendly living has, quite naturally, found its expression in kitchen design and materials. Factors to consider when planning kitchen remodelling now go beyond just aesthetics and functionality; the environmental impact takes centre stage. More than ever, homeowners are conscious of their environmental footprint, leading them to seek out materials and designs that echo this ethos within their culinary spaces.
When we delve into kitchen countertops, for instance, the shift is palpable. Granite and marble, though still popular, have been joined by a host of sustainable alternatives. Bamboo surfaces are emerging as a favoured choice, not just for their aesthetic appeal but for their rapid renewability. Being a grass, bamboo grows much faster than traditional hardwoods, making it an eco-conscious material that doesn't compromise on durability or style.
Beyond countertops, recycled materials are making their mark in a big way. Glass tiles, crafted from post-consumer bottles, are adding splashes of colour and character to backsplashes. Not only do they present a unique visual appeal, but their recycled nature means fewer raw materials are mined and processed, reducing energy consumption and waste.
The sustainability drive doesn't stop with surfaces and tiles. Cabinetry, once dominated by traditional woods, now sees an influx of reclaimed wood options. These woods, sourced from old buildings, barns, or even wine barrels, carry a history with them. Each piece tells a story, adding depth and character to the kitchen while ensuring that no new trees are felled for their creation.
Appliances, too, have undergone a green revolution. Energy-efficient models, which consume less electricity and water, are rapidly becoming the norm. They come equipped with ratings and certifications, allowing homeowners to gauge their environmental impact at a glance. These appliances don't just reduce carbon footprints; they also result in significant savings on utility bills, making sustainability both an eco-friendly and economically smart choice.
Even in kitchen lighting, the sustainable shift is evident. LED lights, which consume a fraction of the energy of traditional incandescent bulbs and last considerably longer, are now the preferred choice for many homeowners. Their versatility in design and colour temperature means they can create the desired ambience while being kind to the planet.
Storage Solutions: Clever and Concealed
In the intricate dance of kitchen design, storage often takes centre stage. As modern life becomes increasingly complex with an array of utensils, appliances, and ingredients, the demand for efficient and innovative storage solutions has grown exponentially. Yet, the challenge is not just about having space; it's about integrating that space seamlessly into the design, ensuring functionality without compromising aesthetics.
One of the more refined responses to this challenge is the integration of concealed storage units. These units, camouflaged within the design elements, maintain a clean and clutter-free kitchen vista. For instance, handle-less cabinets with push-to-open mechanisms present a sleek façade, hiding away crockery, pots, and pans. Their minimalist exterior belies the depth of storage within, a perfect marriage of form and function.
The kitchen island, a central feature in many modern designs, has evolved to become a veritable storage powerhouse. Beyond its surface, which often serves as a prep area or breakfast bar, the underbelly of the island is being innovatively utilised. Multi-tiered drawers, pull-out bins for segregating waste, and custom compartments for storing anything from spice jars to wine bottles are now par for the course.
Corner spaces, traditionally the bane of kitchen storage due to their inaccessibility, have been transformed with the advent of carousel units and LeMans pullouts. These ingenious solutions ensure that every inch of space is accessible and utilised, turning potential dead zones into functional storage areas.
But it's not just about cabinetry and large compartments. The details matter, too. Drawer organisers, for example, play a pivotal role in ensuring cutlery, utensils, and even pots and pans have their designated spots. This not only maximises space but also ensures that items are easily accessible, streamlining the cooking process.
Pull-out pantries are another marvel, offering an organised space for dry goods, spices, and canned items. These sliding units, often tall and narrow, make efficient use of vertical space and bring items to the forefront, eliminating the need to rummage.
Beyond the physical storage structures, there's also a rising trend in integrating digital solutions. Some modern kitchens now incorporate inventory systems linked to apps. These systems track the items stored, their expiration dates, and even suggest recipes based on available ingredients, making the entire cooking process smoother and more enjoyable.
A Personal Palette: Bold Colours and Textures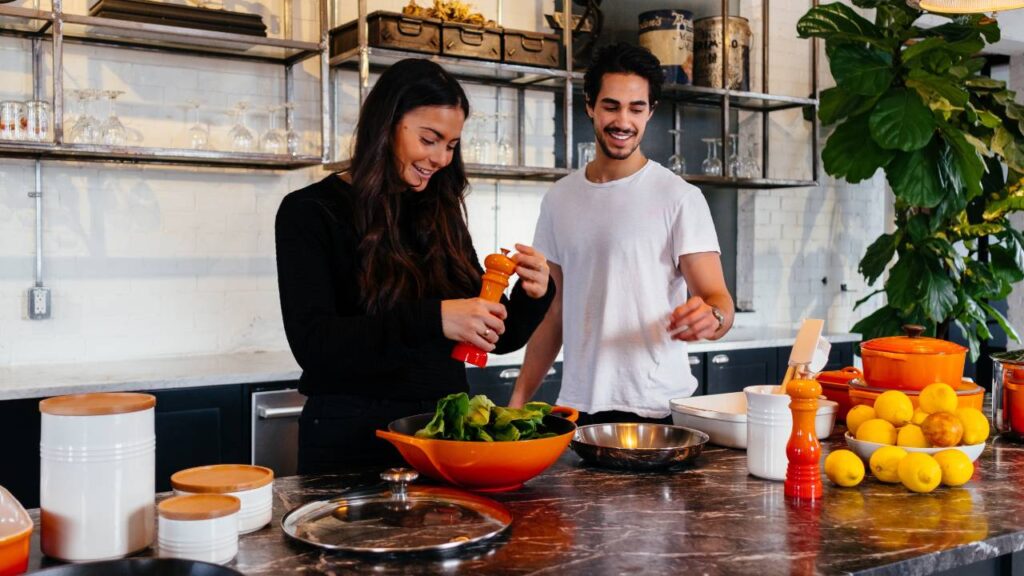 The aesthetic heart of any kitchen lies in its colour scheme and the textures chosen. Historically, kitchens often adhered to safe palettes – think creams, whites, and subtle wood tones. But modern kitchens are audaciously breaking these traditional boundaries, embracing a spectrum of hues and a medley of textures that reflect individual personalities and tastes.
The rise of bold colour choices is a testament to this shift. Cobalt blue cabinets, emerald green backsplashes, and even deep plum countertops are making appearances in contemporary kitchen spaces. These colours don't merely serve an aesthetic purpose; they infuse the room with energy, mood, and character. A bright yellow, for instance, can instil a sense of warmth and vibrancy, making mornings feel sunnier and more inviting. In contrast, deeper shades like navy or charcoal bring a touch of sophistication and elegance, creating a serene atmosphere that's perfect for evening wind-downs.
Textures, too, have become a pivotal design element, adding layers of depth and tactility to the kitchen space. The juxtaposition of matte and glossy finishes, for example, creates a play of light and shadow that's visually stimulating. There's also a growing fondness for incorporating organic textures. Rough-hewn stone backsplashes, terracotta tiles, or even a wall clad in reclaimed wood can introduce a tactile dimension, evoking a sense of nature and earthiness.
This celebration of texture and colour extends to kitchen fixtures and fittings as well. Gone are the days when sinks and taps were mere functional entities. Today, they're style statements in their own right. Brass and copper fixtures, with their warm tones and aged finishes, have surged in popularity. They not only add a vintage charm but also develop a patina over time, telling a story of use and life.
Flooring, often an overlooked element in the past, has emerged as another canvas for creative expression. Beyond the classic hardwood or tile choices, there's an increasing gravitation towards patterned tiles, bold geometric designs, or even coloured concrete. These floors act as the foundation of the kitchen's design narrative, setting the tone and often contrasting or complementing the cabinetry and walls.
Conclusion
Modern kitchens, while showcasing the pinnacle of design and innovation, still echo their timeless role: spaces of nourishment, creation, and connection. They've seamlessly blended the charms of the past with the conveniences of today, standing as vibrant centres of the home. As design and functionality evolve, the essence of the kitchen, a haven of warmth and tradition, remains evergreen.