In today's ever-evolving retail landscape, one concept has become paramount: inclusivity. Inclusive design, which involves creating environments accessible to as many people as possible, is not just a social responsibility — it's a smart business move.
With over 15% of the world's population living with some form of disability, it's vital that retailers cater to a broad range of needs and experiences. But what does inclusive retail design look like, particularly in the context of Ireland? Let's delve into the subject.
What Does Inclusive Retail Design Look Like?
Inclusive retail design is the practice of creating shopping environments that are usable by all people, to the greatest extent possible, without the need for adaptation or specialised design.
It involves considering various factors such as physical accessibility, visibility, and sensory perception to ensure every customer, regardless of their abilities or disabilities, can navigate and enjoy the shopping experience.
Designing inclusively does not mean creating a one-size-fits-all model. Instead, it's about embracing diversity and variability among customers. It includes considerations like wide aisles for wheelchair accessibility, clear signage for those with visual impairments, and easy-to-reach merchandise for those of shorter stature or the elderly.
The Importance of Accessibility in Retail Shopfitting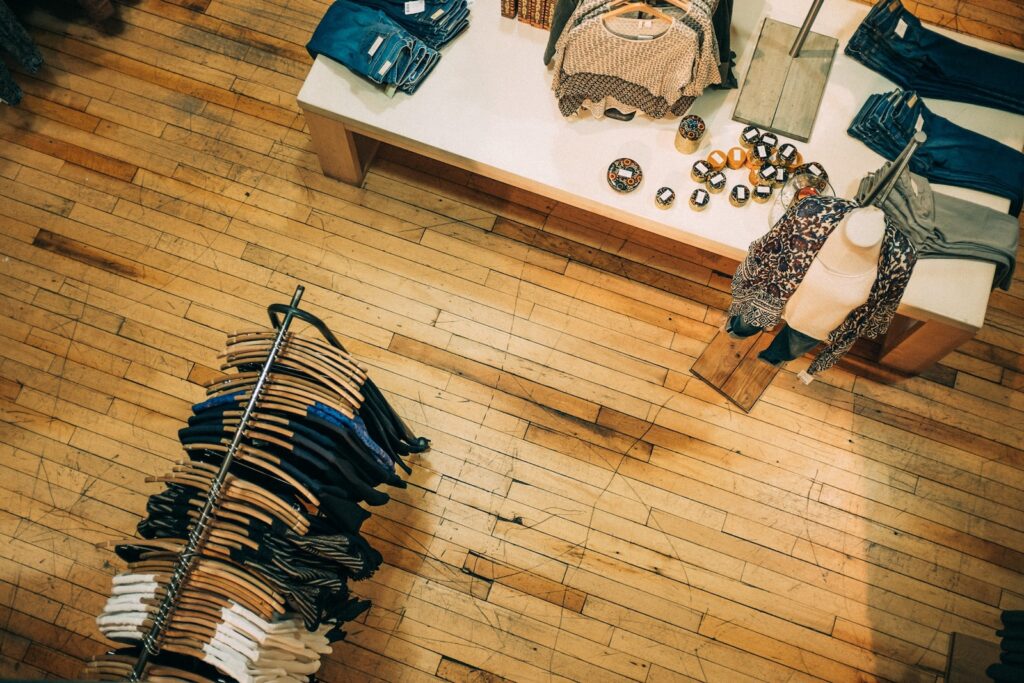 Shopfitting is a crucial aspect of retail design. It involves designing and arranging store layouts, furniture, and displays. Inclusive shopfitting considers the needs of all customers, including those with mobility issues, visual or hearing impairments, or cognitive disabilities.
In Ireland, the importance of accessibility in retail shopfitting has grown significantly. As per the Disability Act 2005, public bodies are required to make their services and goods accessible to people with disabilities. This law extends to private companies providing goods and services to the public.
Accessible shopfitting might involve installing ramps and lifts, creating open spaces for easy movement, positioning goods within reach, and incorporating tactile and auditory aids. It's not just about complying with the law, it's about providing equal access to all customers — a principle at the heart of any successful retail business.
Designing for All: Incorporating Multisensory Experiences
Inclusive design also embraces multisensory experiences. For customers with visual or hearing impairments, the tactile, olfactory, or auditory aspects of shopping can enhance their experience.
For instance, textured shop or office flooring can guide visually impaired customers, while ambient music or scent can create a pleasant atmosphere for all shoppers. Retailers can also use technology, such as augmented reality (AR) or voice recognition, to provide additional support and enrich the shopping experience for everyone.
Cultural Considerations in Retail Design
Ireland, like many countries, is becoming increasingly multicultural. As such, inclusive retail design also means considering cultural diversity.
Cultural considerations could involve offering products that cater to diverse tastes and needs, using multilingual signage, or ensuring cultural sensitivity in the store's visual displays. Understanding and respecting cultural differences can help create a welcoming and inclusive environment for all customers.
The Business Benefits of Inclusive Design
Investing in inclusive design is not just a matter of ethics — it's good for business. By creating an inclusive shopping environment, retailers can attract a broader customer base, increase customer satisfaction and loyalty, and enhance their reputation for social responsibility.
Moreover, as Ireland's population ages, the number of people with disabilities or mobility issues is likely to increase. Retailers who adopt inclusive design will be better positioned to serve this growing customer base.
Ultimately, inclusive retail design is about recognising and respecting the diversity of the human experience. By rethinking retail spaces from an inclusive perspective, businesses can ensure that everyone — regardless of age, disability, or cultural background — feels welcome, valued, and able to participate fully in the shopping experience.
Inclusive Design and Employee Wellbeing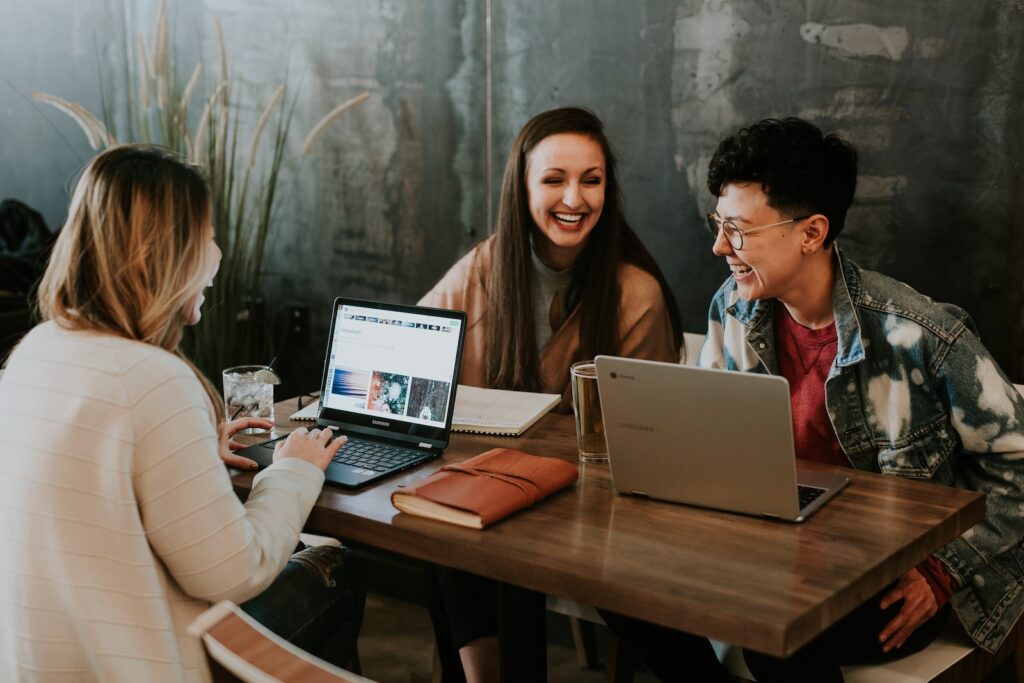 Inclusive design isn't just about the customers. Employees, too, stand to benefit from a retail environment that's accessible and comfortable.
From adjustable desks and ergonomic equipment for those with physical disabilities to quiet spaces for employees with sensory sensitivities, inclusive design can boost employee well-being and productivity. It can also help businesses attract and retain a diverse workforce, promoting a more inclusive culture within the organisation.
Technology and Inclusive Design
Technology is playing a significant role in promoting inclusive design in retail. Advanced technologies like augmented reality (AR), artificial intelligence (AI), and voice recognition are being employed to make shopping more accessible.
For instance, AR can help visually impaired customers navigate stores, while AI-powered chatbots can provide assistance in multiple languages. Moreover, mobile apps can be used to provide personalised assistance, product information, or wayfinding support. Embracing these technologies can help retailers create a more inclusive and engaging shopping experience.
The Role of Community in Inclusive Design
Inclusive retail design is not just about physical spaces and technologies. It's also about building a sense of community. This involves engagement with local communities, understanding their needs and preferences, and incorporating this feedback into store design and product offerings.
In Ireland, many retailers have successfully built strong relationships with local communities, contributing to a more inclusive and welcoming shopping environment. Hosting community events, supporting local charities, and encouraging local suppliers are some of the ways retailers can foster community engagement and inclusivity.
Inclusive Design: A Continuous Process
Inclusive design is not a one-time project but an ongoing process of learning, adapting, and improving. It involves continually listening to customer feedback, observing shopper behaviour, and staying updated with the latest accessibility guidelines and technologies.
In the ever-evolving retail landscape, businesses that embrace inclusive design will be better equipped to meet the diverse needs and expectations of their customers, ultimately driving growth and success in the long term.
By reimagining retail spaces through the lens of inclusivity, retailers can ensure they're not just serving a wider range of customers, but also creating a more equitable and enriching shopping experience for all.